Large Articulated Wheel Loader HQ940
1, Advantage of HQ940 Articulated wheel loader:

(1) Re-optimization the engine, strengthened the cold start ability, strong power, greatly improves the efficiency and performance of the whole machine operation. Equipped with Weichai Engine, Optional: Cummins or TIER 4 standard engine.
(2) SHANMON WHEEL LOADER Advanced cooling system, and to withstand 40 degree high temperature, can also play the highest performance in a high dust environment.
(3) Articulated wheel loader Full hydraulic steering system. Choose the best hydraulic components, pilot operation, easy and durable.
(4) Using ISR hoses with high quality, strength and reliability is greatly improved.
(5) Fixed axle gearbox, power shift, featured by simple structure, high transmission efficiency, long life, easy maintenance, more gear, and high speed, is suitable for heavy load operating conditions.
(6) Articulated Loader New Cooling system design, can meet minus 20-43 degree environment temperature requirements.
(7) (Quick hitch ) option tools: Pallet fork, wood fork, pipe fork, grass fork, rock bucket, snow bucket, mixing bucket etc.
(8) According to clients request, can design and produce special tools or machines.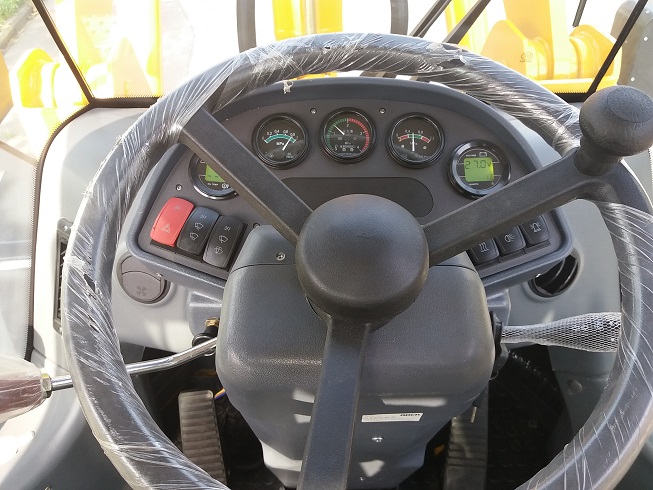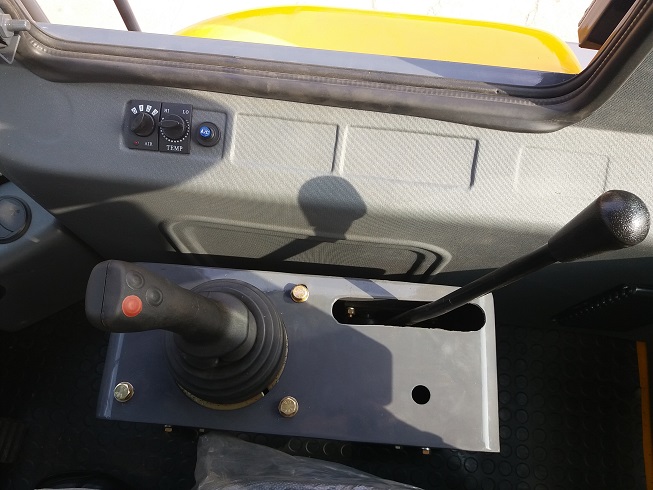 2, Large Shovel loader HQ940 Specifications :
Front loader Rated loading weight :4000kg
Max loading weight :4800kg
4.0ton shovel loader 0peratingl weight:11000kg
Rated bucket capacity:2.3-2.8m3
Maximum tractive force:98KN
Maximum breakout force:125KN
Maximum grade ability:30 degree
Maximum dump height:3200mm
Maximum dump reach:1100mm
Overall dimension (L×W×H):6900x2400x3240 mm
Minimum turning radius:6300mm
Enginemodel:Weichai engine / Cummins for option
946 WHEEL LOADER Rated power:129KW
Maximum torque:500N.m
Min fuel-consume ratio:≤210g/kw.h
Torque converter:YJ315—x
Gearbox mode:Power shift normally engaged straight gear
Gear shift:4 forward shift , 2 reverse shift or 4forward shift , 3 reverse shift (ZF technical)
Maximum speed:38km/h
Drive axles:main reducing mode,Bevel gear grade lreduction
CHINA SHOVEL LOADER Tyre:20.5-25