1, Advantage of HQ940 wheel loader:

(1) Re-optimization the engine, strengthened the cold start ability, strong power, greatly improves the efficiency and performance of the whole machine operation. Equipped with Weichai Engine, Optional: Cummins or TIER 4 standard engine.
(2) Advanced cooling system, and to withstand 40 degree high temperature, can also play the highest performance in a high dust environment.
(3) Full hydraulic steering system. Choose the best hydraulic components, pilot operation, easy and durable.
(4) Using ISR hoses with high quality, strength and reliability is greatly improved.
(5) Fixed axle gearbox, power shift, featured by simple structure, high transmission efficiency, long life, easy maintenance, more gear, and high speed, is suitable for heavy load operating conditions.
(6) New Cooling system design, can meet minus 20-43 degree environment temperature requirements.
(7) (Quick hitch ) option tools: Pallet fork, wood fork, pipe fork, grass fork, rock bucket, snow bucket, mixing bucket etc.
(8) According to clients request, can design and produce special tools or machines.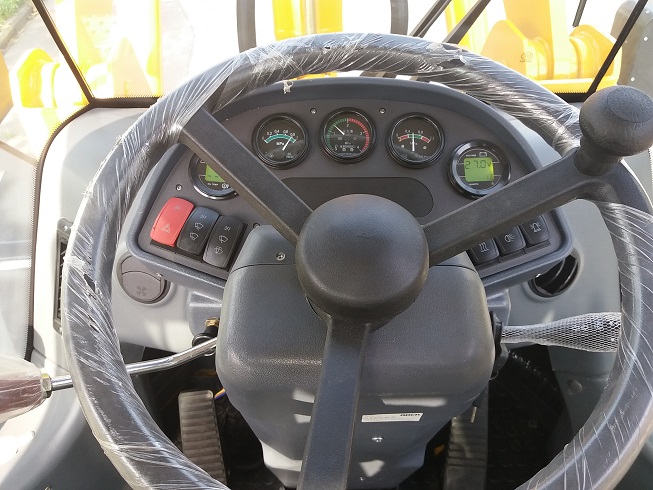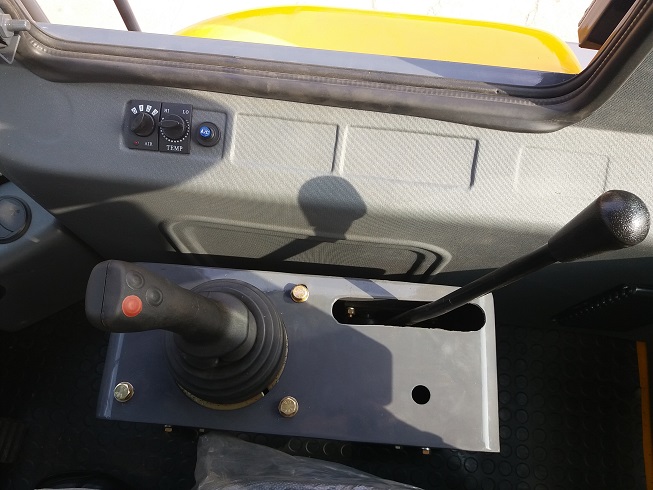 2, Large Wheel loader HQ940 Specifications :

Performance

1

rated loading

4000kg

2

overall weight

11000kg

3

rated bucket capacity

2-2.2m³

4

maximum tractive force

97KN

5

maximum breakout force

127KN

6

maximum grade ability

30 degree

7

maximum dump height

3200mm

8

maximum dump reach

1100mm

9

overall dimension (L×W×H)

7017x2500x3340 mm

10

minimum turning radius

6400mm

Engine

11

model

Deutz / Cummins 6BTA 5.9-C180 / TIER 4 (EPA) Engine

12

type


lnline water cooled, four stroke

14

rated power

165HP

15

maximum torque

500N.m

16

min fuel-consume ratio

≤210g/kw.h

Transmission system

17

torque converter

YJ315_x

18

gearbox mode

Power shift normally engaged straight gear

19

gear shift

4forward shift , 2 reverse shift or
4forward shift , 3 reverse shift (ZF technical)


20

maximum speed

40km/h

Drive axles

21

main reducing mode


Bevel gear grade lreduction

22

decelerating mode


Bevel gear grade lreduction

23

wheel base (mm)

2750mm

24

wheel tread

1850mm

25

ground clearance

400mm

Hydraulic system

26

system working pressure

16.5MPa

27

boom lifting time

4.83s

28

total time

9.15s±0.5s

29

fuel tank capacity

156L

30

function of leveling automatically

yes

Brake system

31

service brake

air assist disc brake on 4 wheels

32

parking brake

Manual disk brake

Tyre

33

type specification

20.5-25